Historic hotel expands
Solo Sokos Hotel Lahden Seurahuone expanded last spring, and new, beautifully unique rooms were added to its award-winning accommodation capacity. The new rooms provide guests with an experience to remember, down to the last detail. The idyllic indoor garden and lounge areas are a promise of what's to come, but the gorgeous hotel rooms really deliver on those promises – and more.
No compromise was made in the interiors of the new design rooms and this boldness is visible in the impressive choices made.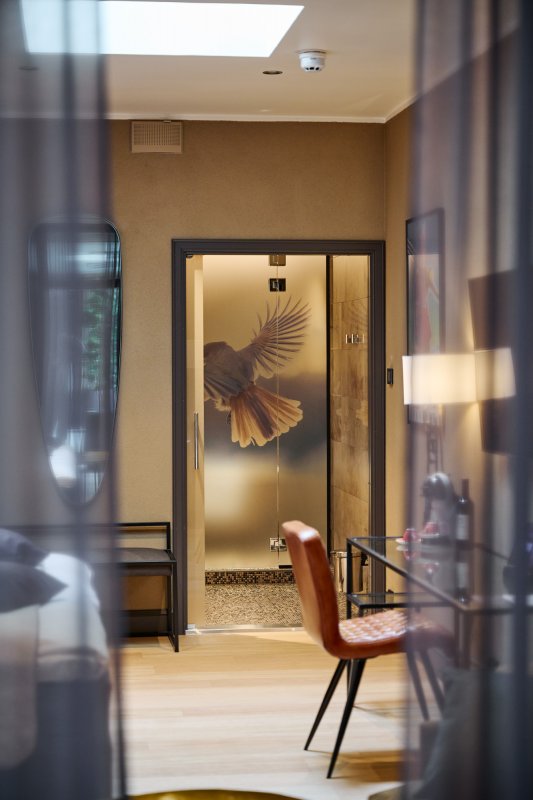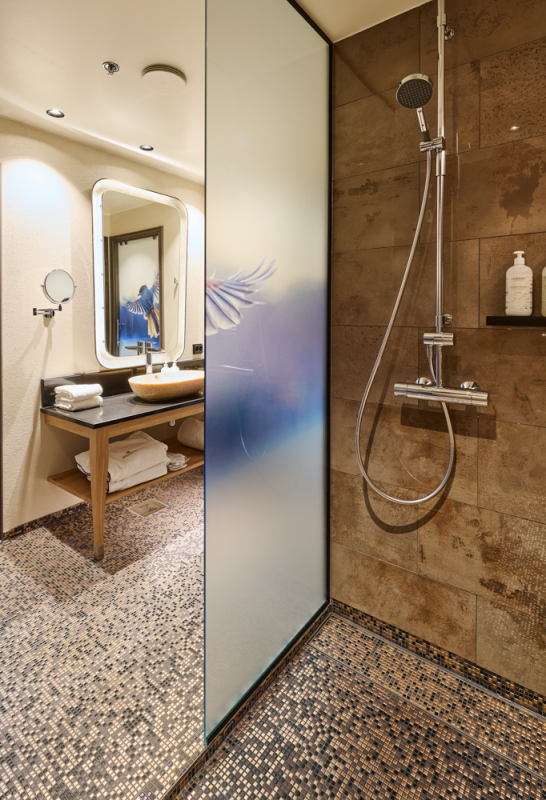 Private spa for a bathroom
The bold choices extend to the bathrooms, whose luxurious interiors offer guests a genuine spa experience. The floor of the bathrooms is covered in a black-and-gold mosaic tile, paired with the Vieser Line floor drain system that blends with the floor. This solution is ideal for these types of surfaces where the idea is to keep the floor surface uniform throughout.
With a linear drain installed right next to the wall, the floor is easy to angle in a single direction. This keeps the look uniform and pleasing to the eye.
The Vieser Line floor drain is an excellent choice for a professionally designed bathroom. There are as many options as there are floor materials. The linear drain can be tiled to match the pattern of the tiles or floor, whereby the drain blends in perfectly. If the material is microcement, for example, you can fill in the tiled cover, perfecting the uniform look.
The location of the drain can also be chosen freely, which gives the designer the freedom to play. The Vieser Line floor drain is safe to install anywhere on the bathroom floor.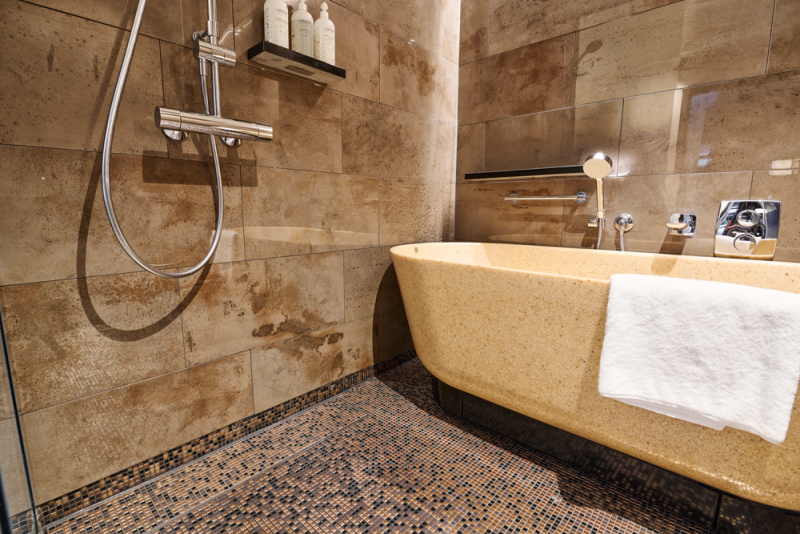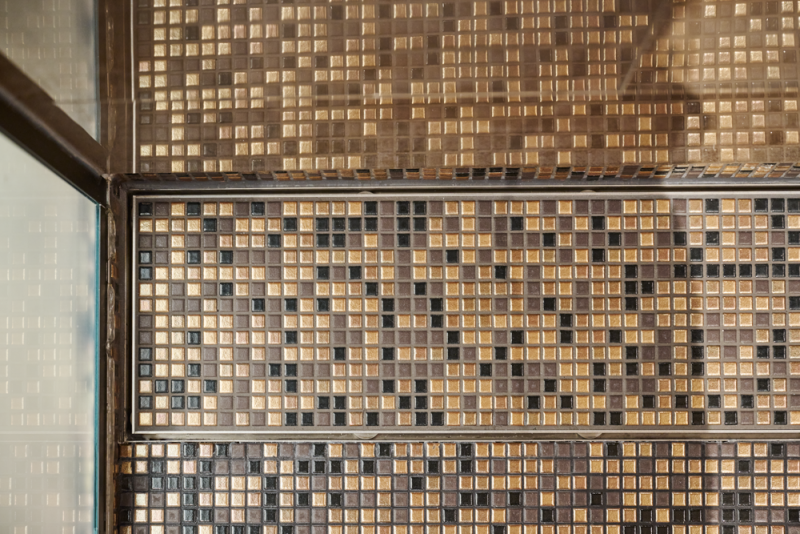 Reliable functionality
The reliable functioning of a floor drain is something nobody is willing to compromise on, but this is especially important in a hotel room. The excellent flow rate and long cleaning interval are concrete advantages that free up cleaning resources. Water is quickly drained away from the floor and the strong flow simultaneously cleans the floor drain's water trap, which increases the cleaning interval.
Cleaning itself is easy too: fast and safe, and anyone can do it.
Gorgeous expansion of the historical Seurahuone hotel
Lahden Seurahuone has a long and respectable history. This design-focussed expansion continues this story beautifully and offers visitors a unique oasis on the main street of central Lahti.
What could be a better end to a long day of travel than to slip into a luxurious spa atmosphere in the peace and quiet of your own hotel room, taking in the gorgeous details.