Lohja, not far from the Helsinki capital region, is the location of this year's Housing Fair. Vieser's linear drains are featured in some of the fair's most impressive bathrooms.
House Sensu
This distinctive house reflects elegance and style with a focus on natural materials and healthy indoor air. The Japanese word "sensu" means folding fan, but also feeling and senses. The bathroom's large, stone-like tiles and smooth resin-finish floor exude a luxurious calm. Three Vieser Line drains that blend in seamlessly with the serene atmosphere were chosen for the floor.
Vieser Line is an excellent choice for this type of floor, as instead of tile, the cover can be filled with any kind of flooring material, for instance, microcement or, as in this case, resin.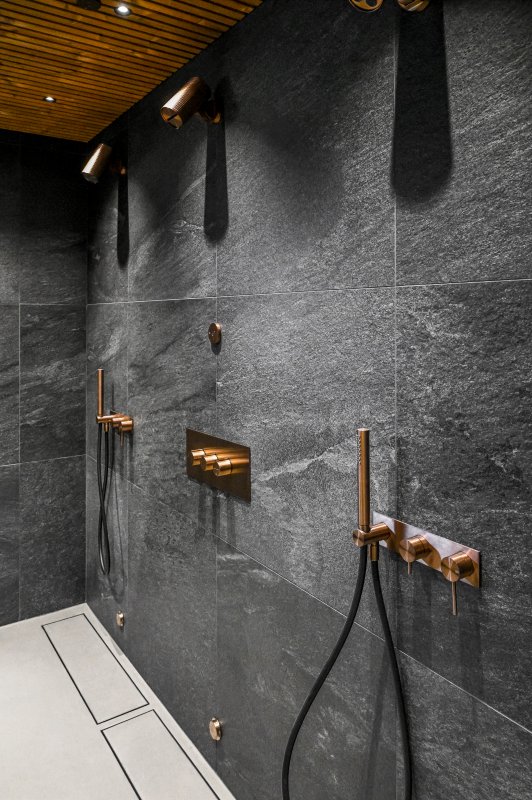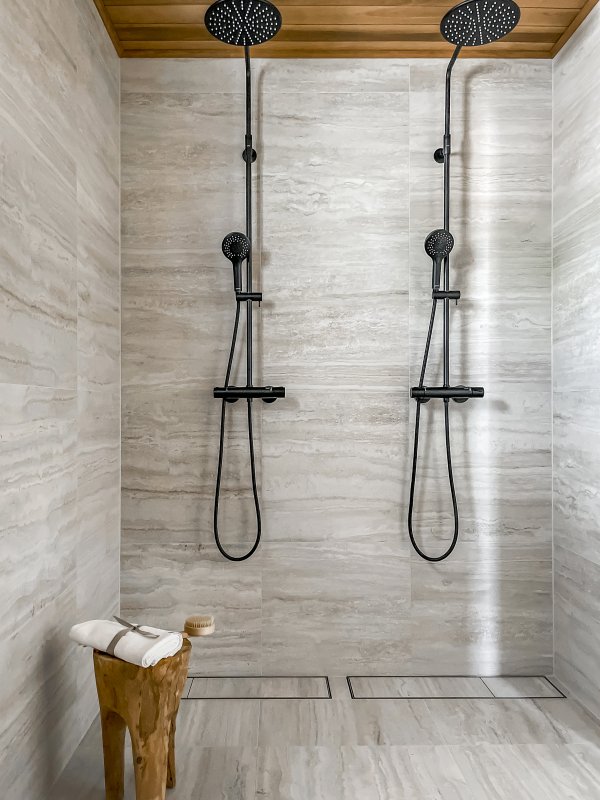 Designtalo Idyll
The house Designtalo Idyll also features a bathroom with elegant Vieser Line linear drains. Idyll is a carbon-neutral ECO2 home built in Lohja's lakeside landscape. Minimal plastic has been used in the house's structures, and the insulation was made of renewable wood fibre.
The Nordic Vieser Line beautifully complements the rest of the bathroom's interior design, in which black faucets bring a nice contrast to the otherwise subdued natural tones.
Flip is versatile
In Designtalo Idyll you will also find another Vieser innovation – Vieser Flip. Vieser Flip is a new, adaptable floor drain grating that can be used in two ways. One side can be tiled with the floor tile of your choice, and the other side consists of a timelessly elegant, smooth stainless-steel surface.
In this home, the Flip drain is tiled in an elegant light-coloured small tile, thanks to which the cover blends in nicely with the decor but is also a fun detail in the laundry room's shower area.
Read more about the versatility of Vieser Flip.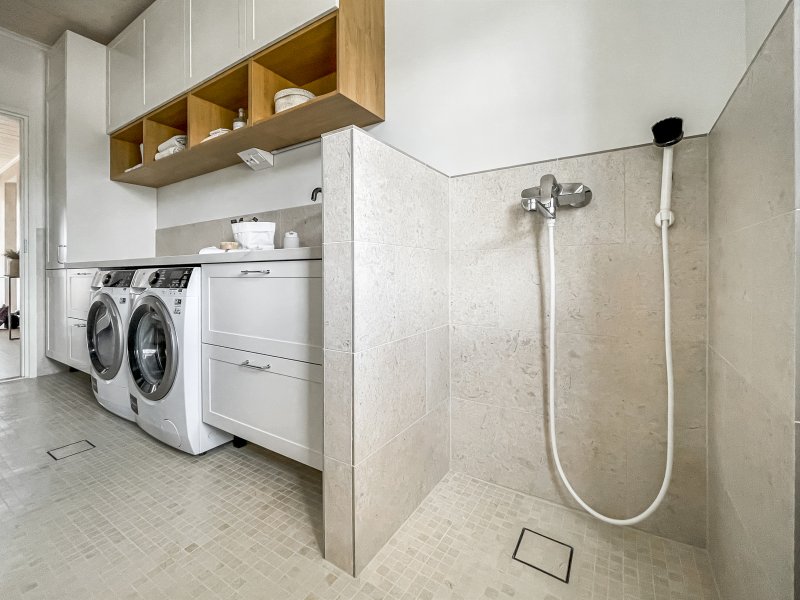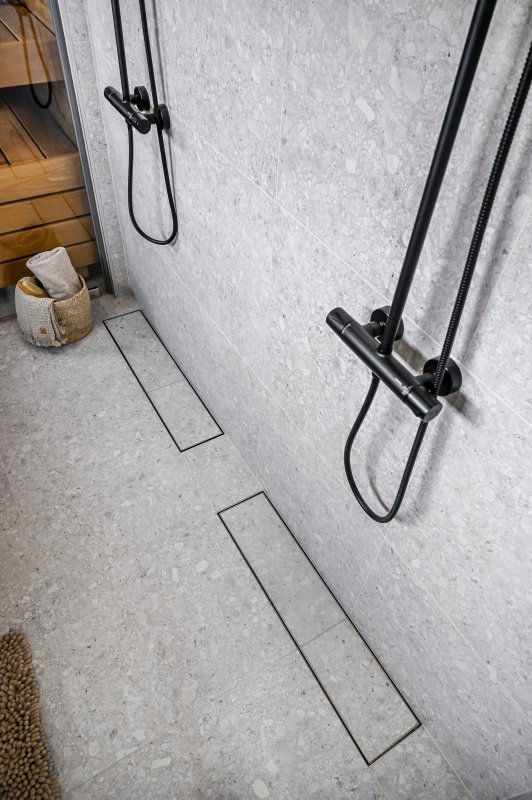 Jukkatalo Jalava
Jalava is a bright home that takes a family's need for space diversely into account. The floor plan and impressive ceiling height of this one-storey house bring light and a sense of calm to the family's day-to-day lives. The bathroom emphasises both form and function. Two Vieser Line floor drains can be found under the black showers.
The linear drains of the light-coloured bathroom were tiled to blend in beautifully with the rest of the interior, and Vieser Line's excellent flow properties and long cleaning intervals ensure that the family can enjoy a more carefree daily life, also when it comes to the bathroom.
Check out the homes at the fair
The 2021 Housing Fair in Lohja is a true celebration of aesthetics and nature.
Rugged interior design solutions and natural materials go hand in hand, and Vieser is proud and happy to once again be part of the future of Finnish construction.
Read more and get acquainted with the homes featured at the Lohja Housing Fair here.