Vieser's design floor drains have been awarded the Design from Finland label. A label about Finnish design means a lot to a company that invests in high quality and responsibility.
"The Design from Finland label indicates that the product or service has been designed in Finland in a professional, responsible and user-oriented manner. Design from Finland companies are headquartered in Finland, and they communicate openly about the structure of their production chain and the country of manufacture." (Association for Finnish Work).
Vieser is a Finnish family business focusing on the manufacture and sale of floor drains, with roots in Ostrobothnian craftsmanship. The founder of the company, Erkki Jyllilä, launched the operation in 1973, in Kauhajoki, to solve a then very mundane practical problem: How to get the water out of the bathroom safely and in a way that saves costs, as well as with a product that would be of higher quality and easier to install than their cast iron predecessors. The journey began with at that time rare expertise in plastic technology and moulding, and the value proposition was actualized in the original and functionally groundbreaking Vieser HVAC products. Production started in Kauhajoki at that time, and even today, all Vieser's production still takes place in Finland.
Vieser's products have gained a strong position in Finland as well as elsewhere in the Nordic and Baltic countries, and they have already been installed in seven million bathrooms. Nowadays, high-quality product design is increasingly seen as an aesthetic that inspires homeowners, but there is always a product that works well on the basis.
Vieser has also previously been awarded the Key Flag Symbol, which indicates that products have been manufactured locally and the company employs people in Finland.
Design is an important part of Vieser's everyday life. In the beginning, the focus was on shaping the floor drain to perfection. Today, the design of the floor drain cover is part of the interior design of homes. Therefore, it is just perfect that the Design from Finland label has been awarded specifically to Vieser's design floor drain covers.
"When we took a leap towards the world of design, we also strengthened our expertise. We found partners whose design vision inspired their interior design. The new styles and their design language stand the test of time and the materials have also been chosen responsibly. We worked closely with Saku Sysiö (Aivan Design) and Arni Aromaa and JP Voutilainen (Pentagon Design). It was with them that our design covers were born, which are genuinely and boldly fresh options for the market.", Vieser's CEO Annika Jyllilä-Vertigans explains.
Publish-free photos: Media | Vieser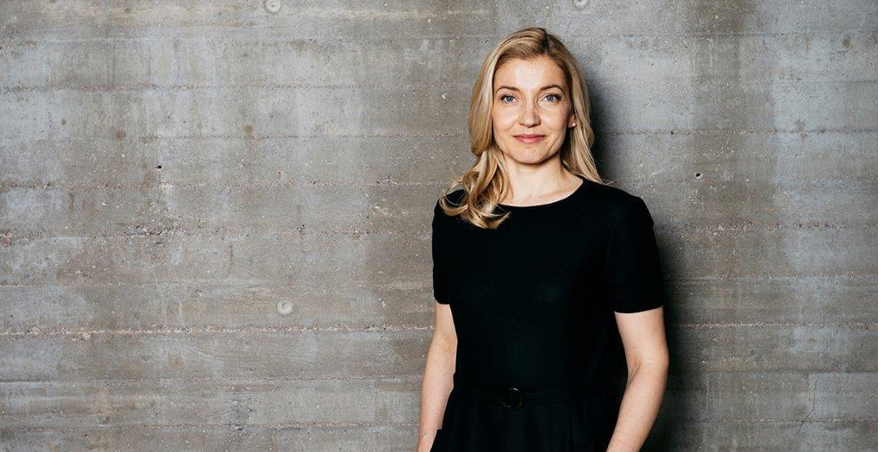 Photo Annika Jyllilä-Vertigans
Vieser is part of the Finnish Paree Group, the first part of which was founded back in 1973. Paree Group's turnover is approximately EUR 70 million. The company employs over 450 people.