Floor drains and accessories
In Vieser's wide selection of floor drains, you can find a suitable floor drain for many purposes. All Vieser floor drains are type-approved and compatible with all Vieser covers and raised rings.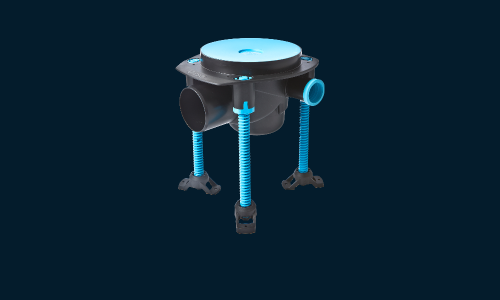 Why choose Vieser One floor drain?
All floor drains are type-approved and reliable and quick to install.
Installation is quick with the help of casting supports – time savings of up to 15 min/well.
Can be installed on both concrete and wooden structures.
Superior flow and the structure of the floor drain guarantee efficient functionality and infrequent cleaning intervals.
The joint of the waterproofing is sealed by a clamping ring and a lip seal, which ensure a secure hold of the waterproofing.
The water lock is easy to remove, clean and put back.
Available with up to three side connections.
The design of the protective lid makes it easier to make floor falls.
Easy cleaning
Vieser's floor drains are designed so that the water quickly leaves the floor. This is brought about by the innovative structure of the floor drain, which enables the water to flow quickly. When the time comes to clean the floor drain, the procedure is quick and easy. In this way, you can focus on enjoying carefree everyday life and your bathroom.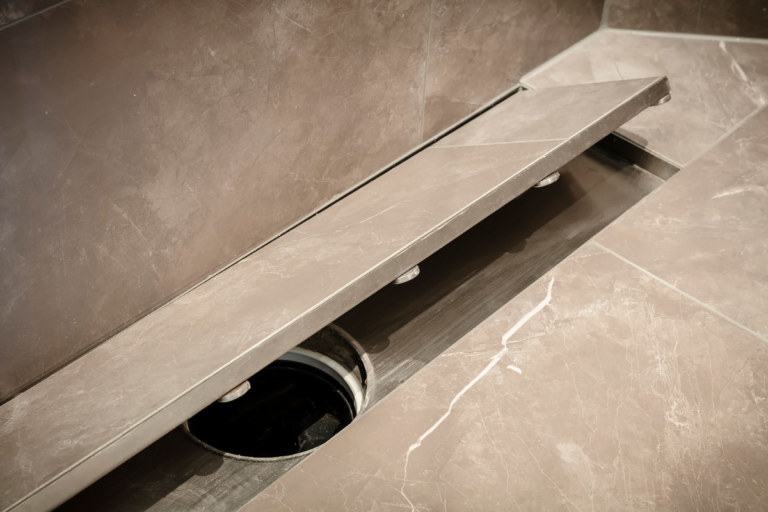 Vieser One extra low drain – when installation space is limited
The Vieser One horizontal drain extra low is the lowest horizontal drain on the market with a flow of 1.2 l/s. The total height of the drain is only 69mm. The low structure has a significant advantage in both renovation and new construction. Thanks to the efficient flow, the drain is suitable for both shower and bathtub connection and is compatible with all Vieser covers and extension rings. The drain is available both with and without support legs.
Traditional floor drain gratings
In our wide selection of traditional floor drain covers, you can find inspiring models for finishing different bathroom spaces and creating a personal style.
High-quality and sturdy lids made of stainless steel
Compatible with all Vieser floor drains
Timelessly stylish designs
Firm and pleasant under foot
The covers fit perfectly into the frame and stay firmly in place
Available with an adjustable steel frame that makes it easier to position the tiling
Also available in the popular matte black color.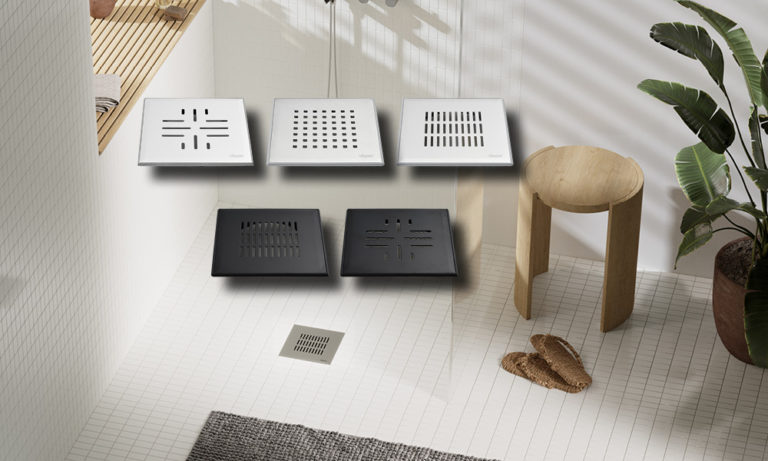 Uncompromising work guarantees quality
We want to make the work of people working with floor drains easier. For almost 50 years, we have been developing our floor drains together with professionals in the field. As a result, we have introduced high-quality and functional solutions to the market, which combine ease of installation and efficient functioning of the floor drain.
We are constantly developing our selection with new innovative solutions. It's our way of creating added value for partners and conditions for a smooth everyday life for end users.
All Vieser floor drains are compatible with all Vieser covers, and a separate, ten-year system guarantee has been granted for the combination.