Vieser expands its product range and launches a new furniture collection in May 2023. The wooden products designed by interior architect Joanna Laajisto are manufactured in Finland.
For years, Vieser has responded to customers' changing expectations regarding bathrooms by launching design drain products that serves these needs, such as large wooden covers for floor drains, which have been very well received by customers. These next-generation cover solutions combine state-of-the-art reliability with high-end design work.
As a natural continuation of this development, Vieser is now introducing a whole new dimension to its product range, high-quality furnitures designed by interior architect and designer Joanna Laajisto.
Vieser Lauha x Laajisto – A gentle life
The name of the product line, "Lauha", is Finnish and meaning "mild" refers to the company's Ostrobothnian roots. In the home region of Vieser, in Kauhajoki, the nice mild weather is called "lauha". The same, restful atmosphere is repeated in the design language of the new furniture. With the design that resist time comes the assurance that the products will stand use and various conditions. Lauha products are made of Kebony wood suitable for wet rooms. As with Vieser's Kebony wooden drain covers, considered design and practicality meets in harmony with Lauha products.
"In my design work, I strive for purpose. In order to be born, a product must have a justification – functionally, visually and also in terms of its quality," says Joanna Laajisto, designer of Lauha products.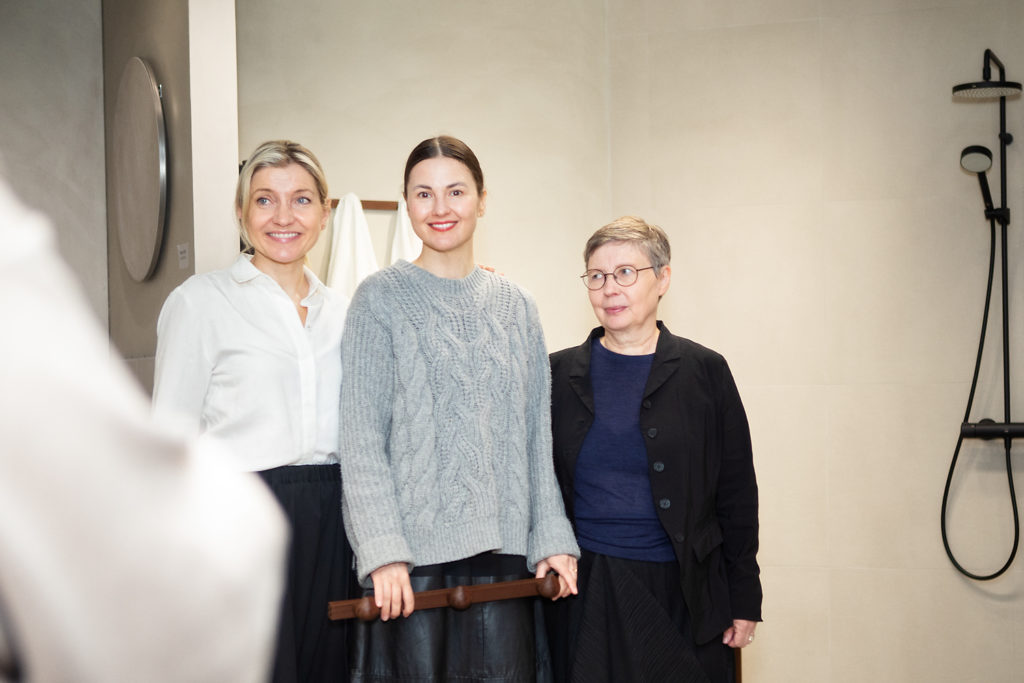 Time-resistant and beautiful
The Lauha x Laajisto product collection consists of three designer furniture: a stool with storage space, a towel rack and a wall rack. The products are suitable for bathrooms, but they may as well be part of home décor wherever.
"It is of paramount importance to us that our brand promise, Simply Smart Living, is fulfilled in everything we do. At the heart of the Lauha concept are the same factors as in our company's basic idea of bringing together ambitious design and uncompromising functionality. Lauha is also a kind of return to our Ostrobothnian roots. I am extremely happy about the great results of this design collaboration and look forward to seeing how they will be received," says Annika Jyllilä-Vertigans, CEO of Vieser.
Vieser Lauha x Joanna Laajisto collection products:
· Vieser Lauha stool
· Vieser Lauha towel rack
· Vieser Lauha wall rack
The products can be seen in a new display designed by interior designer Ulla Koskinen at the Kylpyhuonekeskus in Helsinki. Open on weekdays from 10:00 to 17:00, on Saturdays from 11:00 to 15:00.
The products are also available for sale in the Finnish Design Shop.
Explore the collection www.vieser.fi/en/vieser-lauha